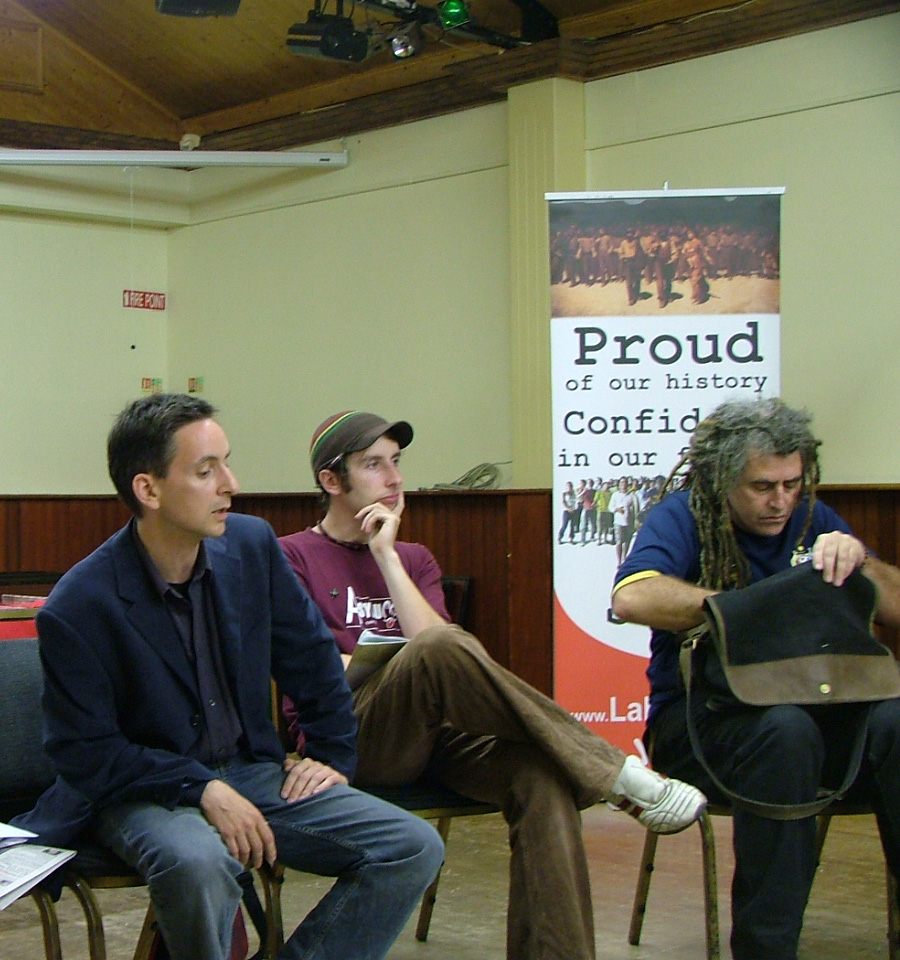 Dr Fintan Lane, PhD on left
According to Ireland's foreign minister Israel has kidnapped from the high seas Irish citizens among them eminent historian Fintan Lane. Dr. Lane is being held captive by Israel along with many others including Fiachra O Luain (you may remember Ganley ended up with 3000 of his votes in the euro elections
http://peoplekorps.blogspot.com/2009/09/fiachra-o-luain-is-about-to-issue.html
)
As a campaigner against anti Semitism I feel I must speak up and demand that Israel release the hostages.
The murder on the open sea today by Israel is a stain on the EU for lack of action and on the USA for giving the bold child sweets when it has a tantrum.
Fintan Lane is in illegal custody, kidnapped in international waters along with fellow peace activists. He was assisting in bringing aid to Gaza which is illegally blockaded by Israel. He is not a jihadist nor a terrorist he is an Irishman doing what we hope we do best make peace. Fintan Lane is a peace activist committed to non violence.
Israel release my countrymen and all the others you have captured in this illegal operation